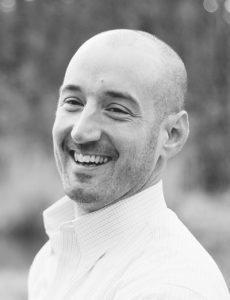 Joe Skibbie of JRS Mar/Com
When you need a product or service, where do you look first? More and more people are getting leads and referrals from digital sources. With more and more web traffic being driven by smartphones, tablets, and PC's, there is a growing need for businesses of all sizes, from startup to enterprise level organizations, to engage in Search Engine Optimization. Oftentimes, having a focused online strategy can be the difference between flat sales and business growth. Call us today at 312-339-9359 and take the first step toward solving your marketing challenges. We'll help you #BeSeen & #BeHeard.
Past SEO Events
SEO for Small Business (or as we like to call it: Online Community Building) Virtual Seminar
Small Businesses are under attack – what used to be achieved with a business card is now requiring brochures, websites, and multiple social media channels. If a targeted strategy isn't used from the beginning, the benefits to Search Engine Optimization will be negligible. A targeted strategy incorporating web, content, eNotice, social, and paid will allow for climbing the Search Engine Results Pages (SERP's) over time. Use the outlined strategy framework to focus your efforts will make the difference in your small and midsize enterprise.
Tuesday 07/11/2023 – 9:00 – 10:30 AM – Event organized by Harper College Small Business Development Center
Tuesday 05/25/2021 – 9:30 – 11:00 AM – Event organized by JRS Marketing Communications
Tuesday 04/29/2021 – 9:30 – 11:00 AM – Event organized by JRS Marketing Communications
Search Engine Optimization for Small Business Webinar
Joe Skibbie of JRS Marketing Communications presented the basics of Search Engine Optimization (SEO) for Small Businesses, to help attendees be sure that their businesses can be found online and taught them how to strengthen their business's online presence. In this course, students learned about the importance of mobile responsive website design and its link to being listed in search results. Students also learned about Social Media's growing importance and its connection with Search Engine Optimization (SEO). Your website needs to convert visitor traffic into customers. What key elements are needed to do this? We'll also discuss how to track and analyze how well your website and social media tools are working.
Tuesday 08/11/2020 – 8:30 – 10:00 AM – Event organized by Harper College Small Business Development Center
Thursday 07/16/20 from 9:00 – 10:30 AM – Event organized by Northwest Indiana Small Business Development Center
Tuesday 06/09/20 from 8:00 – 10:30 AM – Event organized by Illinois Small Business Development Center at Harper College