Case Studies From JRS Mar/Com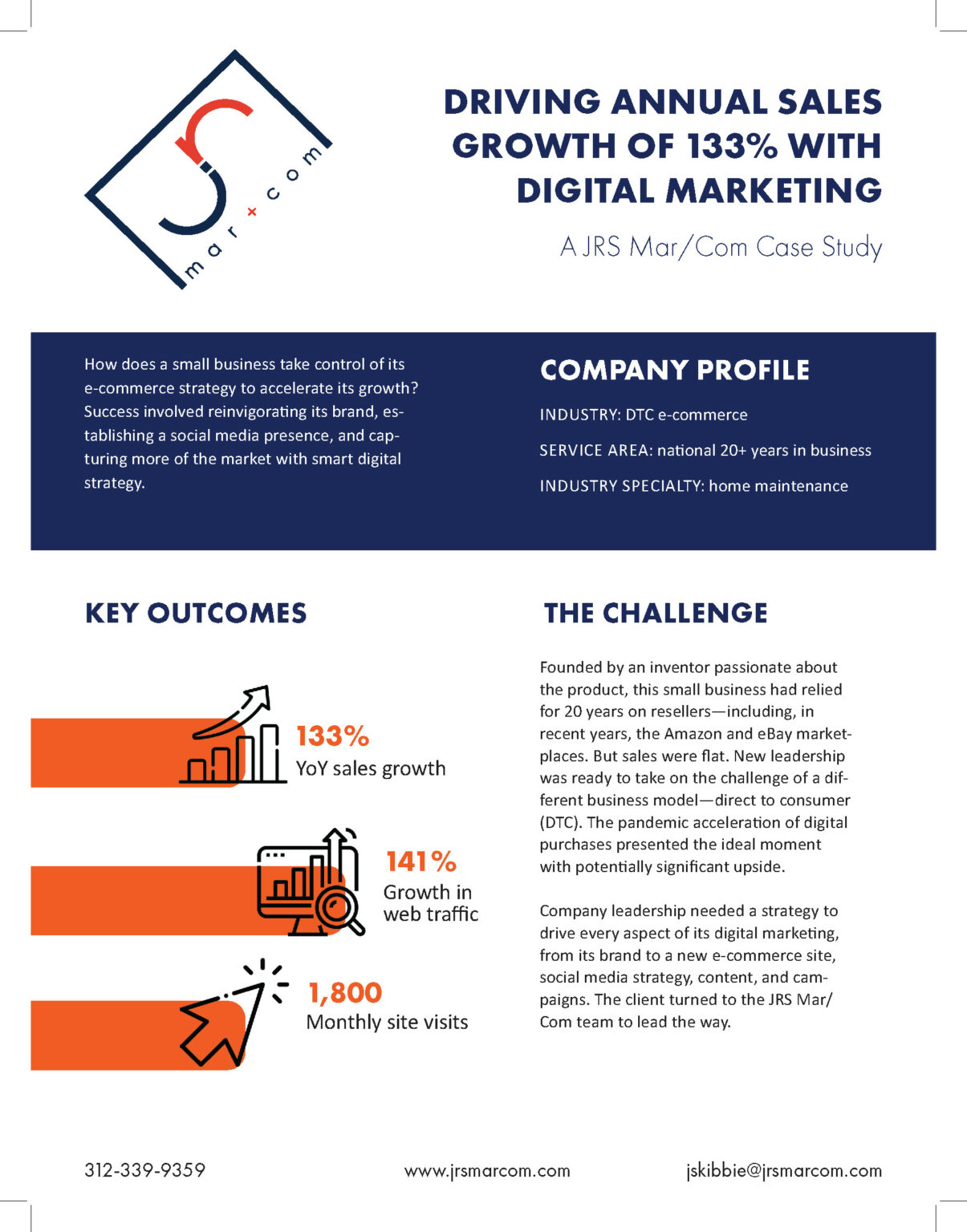 How does a small business take control of its Ecommerce strategy to accelerate its growth?  Success involved reinvigorating it's brand, establishing a social media presence, and capturing more of the market with smart digital strategy.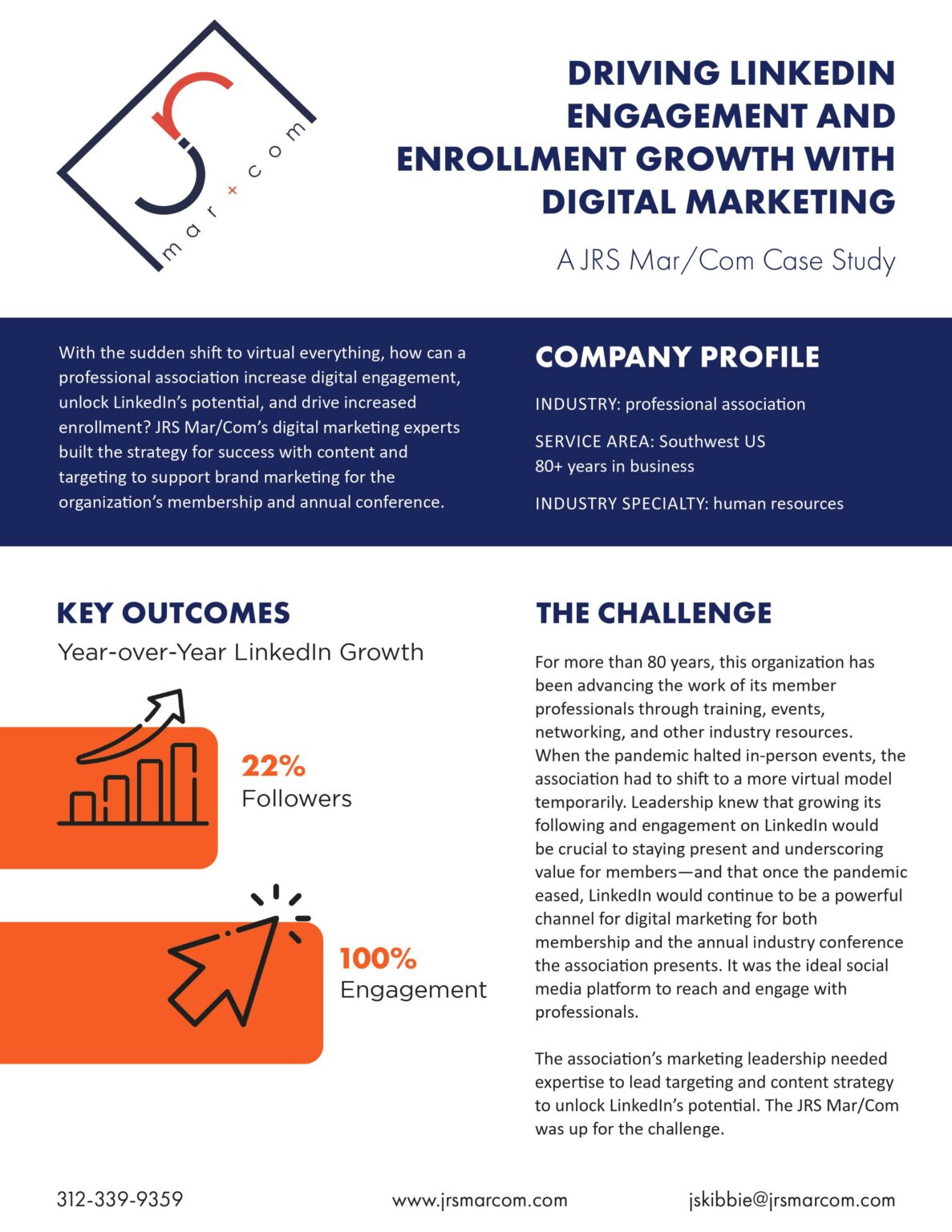 With the sudden shift to virtual everything, how can a professional association increase digital engagement, unlock LinkedIn's potential, and drive increased enrollment?