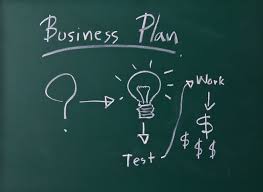 As a business owner or entrepreneur, you understand your business vision and goals better than anyone else. Your ideas are what drive your business forward, but it's not always easy to turn abstract concepts into realistic plans. Here are 5 Steps To Turn Your Ideas Into Actions: The road from your clever ideas to implementing a constructive campaign for your business. 
Set a goal for your campaign. 
Make it specific and quantifiable. If your goal is too broad, it will be too intimidating and you'll get discouraged more quickly. Similarly, if your goal is not measurable, you'll have no way of determining if you've made any progress. To come up with your goal, look back at your business's past performance. You can also solicit feedback from customers to determine where you can improve.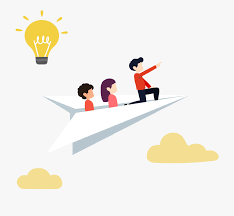 Who will help you accomplish your campaign goal? Assembling a team will encourage you to delegate responsibilities, rather than taking on too much yourself. You may want to recruit a project manager to implement the plan, a copywriter to build the content, a graphic designer to produce the marketing materials, and a social media expert to spread the word. Keep in mind the strengths that each individual brings to the table. 
Build a timeline and tasks. 
To determine a timeline for your campaign, list out all the steps needed to complete the project from beginning to end. Start by breaking down your main goal into smaller, attainable tasks and subtasks. Assign tasks to your team members and set due dates to ensure you stay on track to meet your project goal. You can monitor the project using an online project management tool, like Asana or Trello. These tools allow all team members to contribute, comment, set due dates, and see updates in real time. 
You'll want to monitor what is working and what is not throughout the campaign. Measuring your success along the way will allow you to regulate or adjust your plan as needed. It will also help you hold your team members accountable for their assigned tasks. Following up with everyone and holding them to due dates will guarantee that you're on track to meet your goal. 
When you come to the end of you predetermined project timeline, it's time to take a step back and evaluate the outcome. What went well? What didn't go so well? Did you accomplish your goal? Reviewing the results will inform improvements in the process for future campaigns.  
JRS Mar/Com has the skills and experience to take your concept and turn it into a campaign. As a business owner, we know you have a full plate as it is. We can provide the convenience and reliability that you need, from conceiving a creative concept to executing a powerful campaign. For example, we recently launched a comic book to spread a message about our own team and the services we offer at JRS Mar/Com. Click here to learn more about our Marketing Superheroes. Also, visit our website to schedule an appointment and see what imaginative things we can design for your business.