A Case For Continuing to Market Through These Crazy Times
The global scale and continued uncertainty around COVID-19 is a first for us all, but without question, this is not the first time businesses of all sizes have been put to the test. A business owner is no stranger to crisis management, however, the barometer of management crisis may have changed. How we adapt to such unprecedented times, how we evolve and remain agile is what will keep a business standing and thriving nevertheless. Joe Skibbie, the president of JRS Marketing Communications has had the same mounting task, to keep going, to remain agile and continue to support the small business community.
Join us on January 26th 9:00am CST at our "Whatever You Do, Don't Stop!" virtual event and you will have the opportunity to ask your business survival questions and also take a look at some of the tools Joe and his Team have been using. 
As a small business owner, you're the primary source of strategic direction, the business plan is in your hands, you are making it happen! Which is why the way you run your business, the decision making, the way you are wearing and carrying your multiple hats is having an incredible impact on the success or failure of your venture. Of course, your trusted and talented teams play an immense role not only in the quality of the organization, but the leadership of these teams is inherently the responsibility of the business owner.
According to the Small Business Advocacy Council in Illinois alone, small businesses are employing about 2.5 million people or 45.1% of the state's private workforce. Comparably, in Indiana small businesses are employing about 1.2 million people or 44.9% of the state's private workforce. These numbers are sending a powerful and positive message, they represent the immense work of the small business owners, their dedication to support and contribute economically to their communities.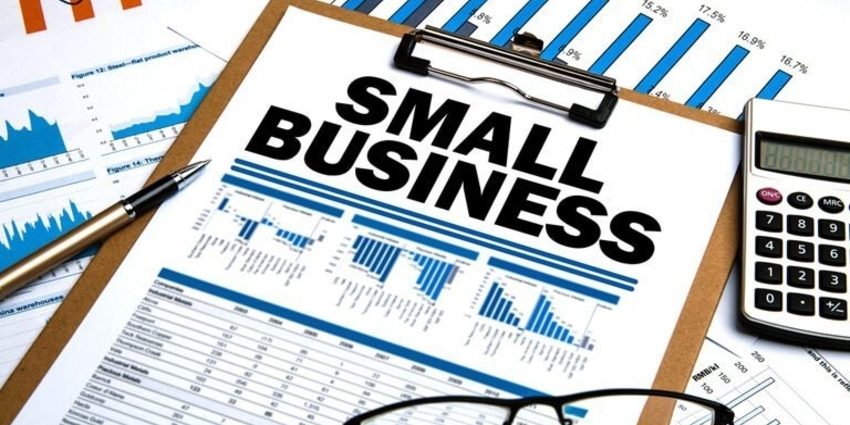 How can small businesses be resilient in challenging times?
Remember the plan you've set, the strategy you followed to lead you and your venture to success? It's time to revisit this critical piece of guidance for your business. Planning ahead is key to business survival, even in uncertain times!
Whatever you do, don't stop!  Find ways to flourish in times of crisis, as it will positively impact the future of your business and potentially the future of the industry itself.
As Franklin D. Roosevelt said: "A smooth sea never made a good sailor."
It's critical to not only stay connected to your customers, but also think of ways to reach new audiences. The opportunities that exist right now are unprecedented. Customers want to see positive and uplifting messages. With everyone spending exponentially more time in front of a computer, tablet, or smartphone, the time to go digital is now. New online strategies could take you and your business to new heights.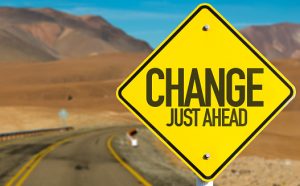 Recent numbers support an overwhelming "Go Digital" message:
74% of global marketers continue to invest in social media marketing  (HubSpot Research, Global Survey, Dec 2020)
63% of marketers are investing in a website upgrade this year (HubSpot Research, Global Survey, Dec 2020)
About 64% of marketers actively invest time in search engine optimization (HubSpot Research, Global Survey, Dec 2020)

Searches for "Buy Online" reached 27K in March 2020 (InfluencerMarketingHub)

1 in 10 purchases now happen on the edge – "the edge" is not a traditional brand or retail site like Instagram (Salesforce)

30% of retail will be e-commerce by 2025 (Salesforce)

Ecommerce doubled from 13% to 30%. It was not projected to be that high until 2025. (Salesforce)

89% of marketers use Facebook in their brand marketing efforts (Sprout Social 2020 Index)
90% of Instagram users follow a business on the platform (Sprout Social 2020 Index)
53% of consumers say they're likely to buy from brands that are transparent on social (Sprout Social 2020 Index)

39% of people say Instagram Stories have led them to become more interested in a brand or product (Hootsuite)

62% of people surveyed by Facebook say they're more interested in a brand or product after seeing it in Stories (Hootsuite).

E-commerce ad spending jumped from $4.8 million the week of February 17 to $9.6 million the week of March 9. It essentially DOUBLED. 
With China opening factory doors, they are behind in production and we are seeing intentional slowdown of advertising for amazon sellers: Amazon began curbing its own advertising on Google in late January and essentially stopped running Google text ads as of March 11, according to digital agency Tinuiti. 
Scott Jones, CEO of 123 Internet Group: "We are in uncertain times, but with the increase of remote working and a collaborative approach, companies are turning to digital channels and embracing the transformation. We have seen a real spike during the last few weeks from companies wishing to create or update websites, launch new e-commerce channels and create social media campaigns focused on home-workers and a real focus on using influencers and SEO to reach new audiences." 
According to Econsultancy, 87% of marketers in North America predict an increase in the use of online services by consumers during the outbreak. Seventy-five percent also predict an increase in e-commerce usage. 
Stay informed – COVID-19 resource navigation
Addressing specifically the COVID-19 emergency relief, the United States Chamber of Commerce has provided a list of resources and guidance for the small business community. It's very important for small businesses to stay informed from credible resources. It can be overwhelming worrying about personal, family and employee safety while determining what the financial impact on your business may be.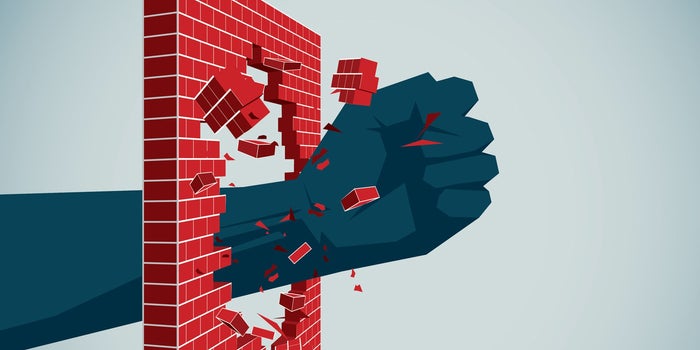 While you're navigating the uncharted waters and trying to move forward, there are many success stories from across the globe. Companies have reinvented themselves and are paving the way for us to learn from their experiences. These organizations haven't stopped, they were resilient and pushed through against the current. It paid off. It paid off for their employees, families, local communities, and beyond.
Here we are being inspired by them: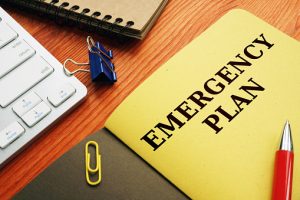 Google India recently launched 'Grow with Google Small Business hub' in India that will serve as a single destination for all small businesses to get access to all the products and tools they need to go digital, maintain business continuity and get access to helpful resources like quick help videos and support pages to learn digital skills.

NASA published its entire media library online.

New York Public Library made an app called SimplyE, which has a catalog of 300,000 books available to download for free instantly.

Instead of playing to packed venues, artists, musicians, and performers are live-streaming their concerts and hosting virtual events on social media.

Gyms and fitness studios have closed around the globe, but that's not stopping clubs like Planet Fitness from live-streaming a series of free, daily workout classes on Facebook.

If you are a retailer, follow the example of Heartloom, a clothing brand donating 20% of its online sales to Feeding America.

Time Out franchise – Ordinarily, the company shares the best things to do, see, and eat in New York, Los Angeles, London, Tokyo, and various other cities around the globe. The livelihood of this brand hinges on its ability to promote social outings, but Coronavirus isn't slowing it down. Not only did the brand temporarily change its logo to replace Time Out with Time In, but it's promoting all the entertainment people can enjoy from home. Highlights include streaming operas, recipes to make from home, and updates of the latest news.

Cosmetics company Lin Qingxuan was forced to close 40% of its stores during the crisis, including all of its locations in Wuhan. However, the company redeployed its 100+ beauty advisors from those stores to become online influencers who leveraged digital tools, such as

WeChat

, to engage customers virtually and drive online sales. As a result, its sales in Wuhan achieved 200% growth compared to the prior year's sales.

Cosmo Lady, the largest underwear and lingerie company in China, initiated a program aimed at increasing its sales through WeChat, enlisting employees to promote to their social circles. The company created a sales ranking among all employees (including both the chairman and CEO), helping motivate the rest of the staff to participate in the initiative.

Kuaishou, a social video platform valued at $28 billion, promoted online education offerings to compensate for school and university closures. The company and other video platforms partnered with the Ministry of Education to open a national online cloud classroom to serve students. And a major restaurant chain leveraged down-time to plan a new offering of semi-finished dishes, capturing the increased need and occasion for home cooking during the crisis.

A large global food & beverage conglomerate used the crisis to accelerate the long-term shifts in its product mix in China (the company's second-largest market worldwide), including increasing its focus on health-relevant products, imported products, and on online sales channels.

Sophie Pavitt, for example, is a New York-based facialist. As she told Glossy, when the epidemic hit, she saw an instant spike in in-office cancellations. She turned to Instagram and started offering live guided facial tutorials on her Instagram channel. The first experiment, on Instagram Live on March 15, saw more than 10% of her 7,285 followers tune in. She booked 36 virtual consultations as a result. Now she's doing tutorials on Instagram Live every Sunday so customers can give themselves facials while staying indoors and indulge in some self-care during this stressful time.

A few restaurants are getting creative and delivering their customers toilet paper rolls with their takeout. Not only does this engender repeat orders and positive Yelp reviews, it's also a great way for restaurants to disperse a surplus of toilet paper since they no longer have customers using their bathrooms. Many online grocery options, such as Good Eggs, Instacart, Peapod, and retailer-specific delivery options have become so overwhelmed that they're frantically hiring more workers. In another interesting twist of corporate creativity,

Albertsons is partnering with Hilton

to hire many of the hotel workers recently laid off as grocery store staff.

Fitness equipment/Sporting goods

– More Americans are exercising outdoors than ever before as fear of gyms and a quarantine-induced claustrophobia propels us into wild spaces. This has been a huge boom for businesses selling hunting, fishing, and hiking supplies, many of which have doubled in activity. For people in parts of the country where the warmth of spring hasn't quite made it, at-home fitness equipment has been a lifesaver, with many of those businesses up 400%+. Small-but-growing tech startups that offer internet-connected fitness equipment are thriving,

such as Ergatta, FightCamp, Mirror and Tonal

. These services allow users to receive live or recorded instruction from experts that are then paired with proprietary equipment designed to fit into your home gym or spare room.

Landscaping

– As more people than ever are stuck at home due to coronavirus fears, homeowners have much more time to tend to their lawns and gardens. As such, landscaping, gardening, and general yard care companies are seeing unseasonably good business. Allwood Recyclers, a small landscaping and materials company in Fairview, Oregon,

told KATU

that since people have been ordered or encouraged to stay at home, demand has been constant. "It's kind of all hands on deck right now," Tyler Wright, yard manager at Allwood Recyclers, said. "Normally, our truck doesn't start delivering like this until May, but it started this week and we are going from 7:30 to 4 p.m. daily. We probably have about 12 to 15 deliveries a day."

Game makers and sellers

– With the novel coronavirus forcing many people to stay at home instead of going out, small businesses that create board games and puzzles are popular since they help entertain families. Craig Marney, store manager at Good Games Chicago, told the Chicago Sun-Times that

board games and puzzles were selling well

, especially the timely cooperative board game Pandemic. Additionally, small video game makers that

work on creative titles for children

are seeing an uptick in demand with many kids unable to attend school.

Pizza chains

– According to Bloomberg,

pizza chains, in particular, are seeing demand skyrocket

:

Papa John's last Monday said it would be

adding 20,000 workers

who can interview and potentially even start that same day.

Domino's last week said it's looking for

1,000 new workers

across 100 stores — just in the Chicago area.

Pizza Hut is adding

30,000

positions.
Think local-Shop local-Support Small Businesses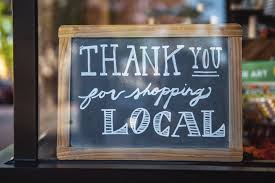 We're increasingly aware that small local businesses count on all of us for business survival. Spending locally means supporting your local economy, local businesses are owned and operated by your neighbors! More money stays in a community when purchases are made at locally owned – rather than nationally owned businesses. Search for your local #hashtags and be a part of the "Support local" movement: #inthistogether, #312, #chicagotogether, #219local, #219, and more! Be creative, plug into active local communities by searching for hashtags relevant, and joining the conversation.
After hearing about the struggles faced by a number of these restaurants after students left campus in mid-March, Dilbagi created

Zage

, an online platform that allows community members to send money to local businesses now to redeem as credits on their purchases in the future.

Newport News native Brittani Coley, co-owner of Filipino Food Truck Lorma's Kitchenette, wanted to support fellow Black-owned local business owners looking for ways to keep a steady flow of customers. She came up with the idea to host an event to bring more customers to not only herself, but her network of entrepreneurial friends in Hampton Roads. The event put on by "The Backyard" and "King of Hearts" will consist of 18 vendors selling a variety of goods from apparel, to cosmetics, to delicious food. In terms of safety, the event is taking place in an outdoor space where all vendors will be spread 6 feet apart. Guests will be required to enter through one area and exit through another. While Coley encourages guests to shop and network, she doesn't want attendees to linger around for the entirety of the event.

Google Maps has added a large button on some map interfaces asking you to support your local businesses. The button says "support local businesses" and lets you explore those businesses. When you click on it, it takes you into the explore nearby feature.

To support local businesses, Allen Construction is building parklets free of charge. Since late May, this 'Locals Helping Locals' program had received numerous nominations for businesses in need of help. Eventually, Allen Construction selected seven local businesses to aid by implementing small renovation projects. For many, this meant converting street parking into a sidewalk extension to allow space for new physical distancing guidelines.
The U.S. Small Business Association and the U.S. Department of Labor report the positive impacts of small, independent businesses on local economies.
Local businesses are more likely to utilize other local businesses such as banks, service providers, and farms.

For every $100 you spend at local businesses, $68 will stay in the community.

Independent retailers return more than three times as much money per dollar of sales to the community in which they operate than chain competitors. Independent restaurants return more than two times as much money per dollar of sales than national restaurant chains.
Ideas on how to support local businesses while respecting the #shelterinplace and #socialdistancing orders:
Buy gift cards
Order out
Shop local – but online
Take a virtual class, check out blogs for more product/services
Take up a hobby
Use a local car repair shop
We've got ideas and resources to help execute them. The only path is forward, let's be proactive in this time and lay the foundation for our future together. Could you revolutionize your business by having a digital imprint worthy of your venture? We're here to help with professional expert support – better yet – Digital Marketing Superheroes!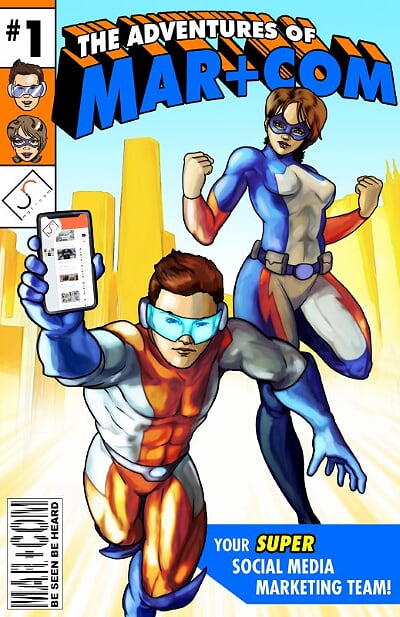 Examples of the digital exposure we can help with:
Prominent Web Popups
eNotice Distribution
Video Production and Distribution
Paid Advertising
Blog Articles
Social Media Posting
Website Development or Facelift
(SEO) Search Engine Optimization
AND MORE 
We can walk you through the digital journey. We're here to help!
Here at JRS Marcom you will find expertise, compassion, and a great conversation! Our founder Joe Skibbie is a traditionalist with over 20 years of experience helping businesses "#BeSeen" & "BeHeard". Joe believes more business gets done with the shake of a hand than the click of a mouse. Joe understands the rapidly shifting Communications environment and brings his experience as a Small Business Advocate and Entrepreneur to his clients. Joe has a grounding in traditional communications yet understands how integrating digital marketing strategy can expand a campaign's reach. Joe's passion is helping his clients grow, Joe is anxious to help you #BeSeen and #BeHeard.
Let's grow together!
Here are some things you can do to keep Marketing during the crisis: