When it's time to shift your business model to be digital-first, who do you call?
After 15 years and a management change, Suburban Woman Magazine was ready for a makeover. The company is known and trusted by female consumers—whose buying and decision-making power is hugely influential—and wanted to expand its offerings.
Of course, digital marketing is a must in today's consumer world. With a new holding company—Suburban Women's Marketing Group—and a mission to serve as the area's premier multichannel marketing agency focused on the suburban female consumer, it was time for a new digital presence online, in addition to the beloved Suburban Woman Magazine.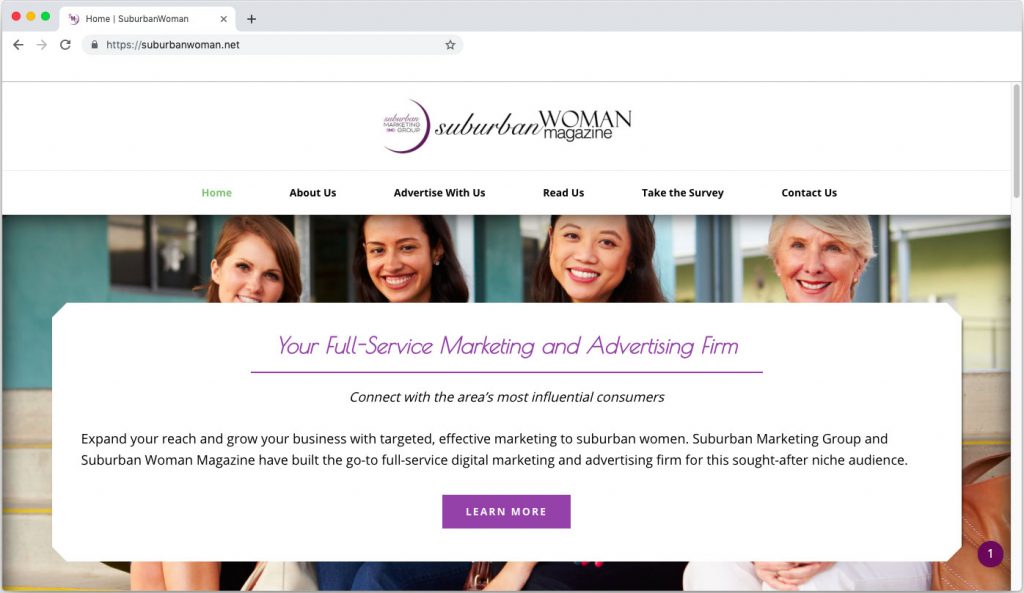 Suburban Women's Marketing Group called on us. We led the process of developing an updated web presence with a mobile-responsive template that ensured clients and readers would be able to view content easily on any device. We also created new copy explaining SWMG's new direction, helping to tell the company's story in a fresh and forward-looking way. Each stage in the web development process can delay a launch, but when we run the project, our tight management and clear schedule accelerate the timeline.

Today, SWMG has the digital presence it needs to present the area's premier women-focused multichannel marketing agency. In addition, we've developed a valuable local business partnership that can bring the same marketing might to other area small business owners in the medical, entertainment, and lifestyle niches.
We hope you enjoy navigating Suburban Women's Marketing Group's new site and learning about another Small Business Doing Big Things in the Northwest Suburbs.