Posts, Hashtags, Likes, and Retweets…"Can You Hear Me Now?" A question you may have asked yourself as a #SMB owner trying to engage clients on Social Media. Have you had limited success in acquiring and retaining clients thru Social Media?
Bring your questions to the discussion at the Harper College Small Business Development Center on 06/18. We will cover the '5 W's' of Social Media using relevant industry news, past experience, and live feedback from the group.
I will be there to share my thoughts on Social Media usage as part of a comprehensive Digital Marketing Strategy utilizing Website Design, Social Media, Content Marketing, and Search Engine Optimization.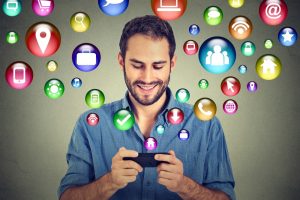 Learn how Social Media can impact sales strategy and lead to greater awareness, serve as a tool to educate buyers, expedite the purchase cycle and ultimately increase referrals. Or just turn your existing customers into well trained advocates as part of your sales force.
Ways to implement measurable campaigns including:
Increasing Average Order Size
Increasing Purchase Frequency
Improving Conversion Rate
Encourage Sharing
Deflect & Reduce Customer Service Volume
All of these and more are possible through the use of Social Media. If you have yet to give Social Media for your business a fair shot, or have had missteps in the past, this is a can't miss conversation.
Come with your stories of social media success and/or missteps. We will discuss ways to improve your results or launch your first campaign. I look forward to seeing you there.
Click through to the Harper College Small Business Development Center's  Using Social Media Marketing To Spread Your Message event page to register.